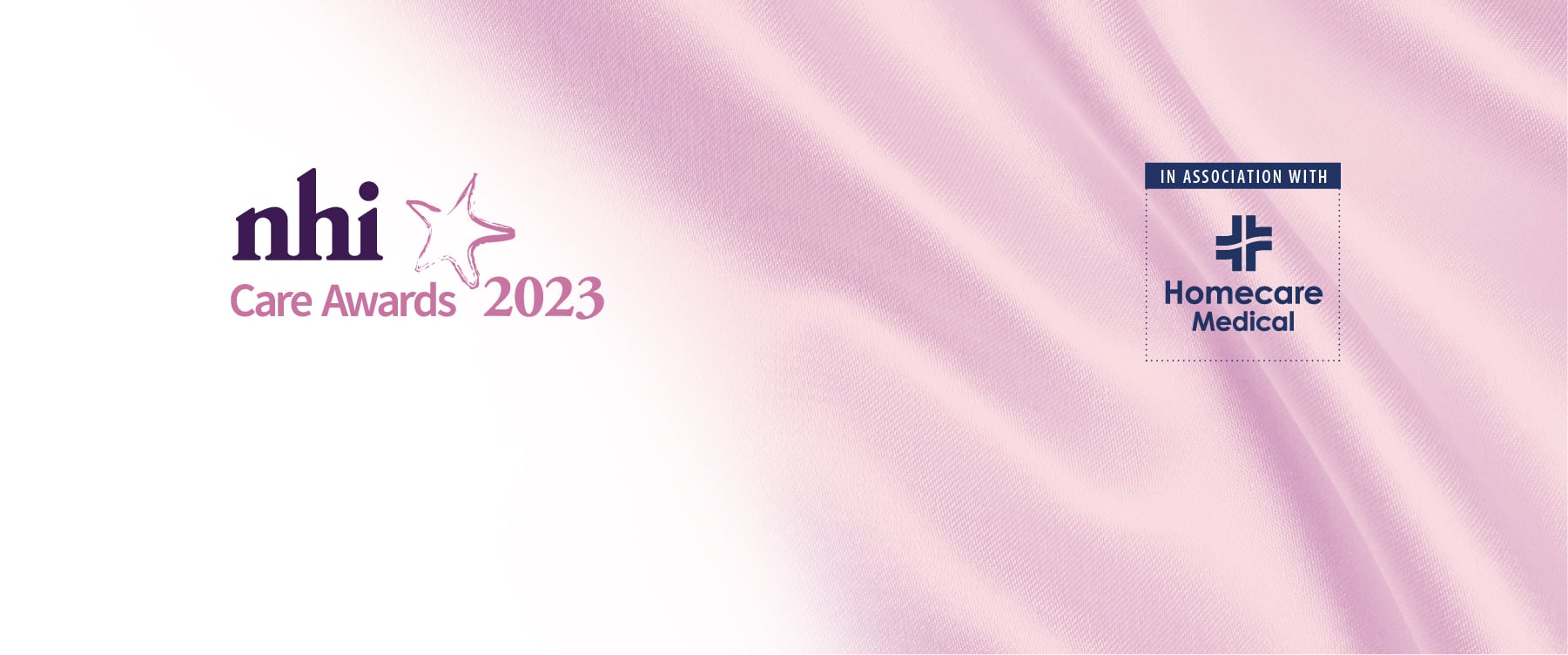 NHI Care Award Ceremony
Tuesday 7th November 2023, The Round Room @ The Mansion House, Dublin
12 noon – 3pm. Lunch 1pm
MC: Mary Kennedy (Writer & Broadcaster)
Join us in celebrating excellence and dedication in the nursing home sector at the premier national event, the NHI Care Awards in association with Homecare Medical. This prestigious occasion is a tribute to the exceptional care provided to older people and those in need of continuous care within communities across Ireland.
The NHI Care Awards aim to promote best practices within the nursing home sector and recognise individuals who demonstrate outstanding commitment and excellence in their field of work. We believe in acknowledging the vital role nursing homes play in meeting the health and care needs of the Irish people. With over 35,000 people employed in the private and voluntary nursing home sector, their dedication is truly remarkable.
Be part of this celebration as we shine a spotlight on the outstanding contributions made by caregivers and others and highlight the importance of exceptional care. Join us as we celebrate those who go above and beyond in their commitment to providing quality care.
Come and be inspired by the stories of excellence and dedication at the NHI Care Awards. Together, let's celebrate the incredible achievements and promote the highest standards of care within the nursing home sector.
This year, there are no specific categories to confine your achievements. Instead, we present to you seven awards, celebrating the full spectrum of excellence and dedication within our nursing home community. We will also have an 8th award, a prestigious award of overall excellence within a nursing home setting.
How to get involved?
Do you have someone in your nursing home who has gone "above and beyond" to enhance and improve the daily life of residents? Is there a staff member who has shown significant acts of kindness and care that deserves recognition and celebration?
During the challenging times of the global pandemic and other difficult circumstances, many individuals involved in nursing homes demonstrated incredible resilience and selflessness to ensure the safety and comfort of residents. Is there someone in your nursing home who stands out in this regard?
Furthermore, have you encountered a visitor, service provider, or any other individual within the nursing home community who has acted in a remarkable way that should be acknowledged and celebrated?
We are seeking nominations for extraordinary individuals who have made a difference to the lives of nursing home residents. If you know someone who fits the criteria, please use this opportunity to nominate them and let their outstanding contributions be recognised. Together, we can shine a light on the remarkable individuals who have positively impacted the nursing home community.
Closing date for nominations is Friday 15th September 2023.
Nominate a Candidate
Please read terms & conditions before nominating a candidate
"*" indicates required fields