Claire's big move
Wednesday October 28, 2020
GOING ABOVE AND BEYOND TO CARE TOGETHER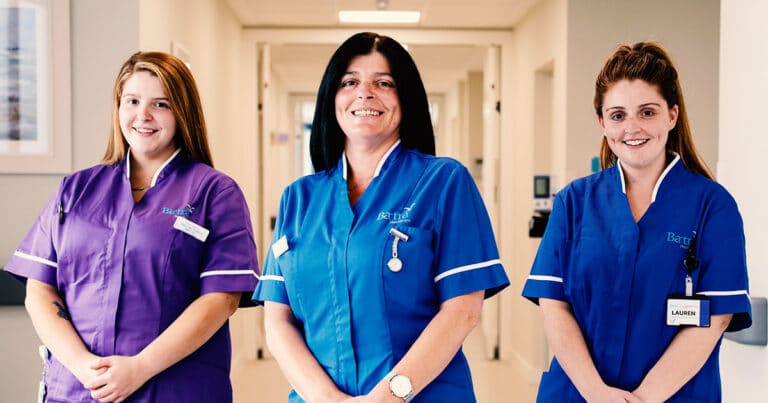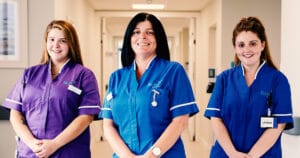 Unfortunately, Covid came to Loughshinny Residential Home in Skerries, Co Dublin. Claire Guinan (Senior Healthcare Assistant) works with her two daughters – Lauren and Megan in Loughshinny. Lauren works as a Healthcare Assistant and Megan had just recently started as a Cleaner. Like so many other care team members, the unwanted arrival of Covid meant that Claire and her daughters were faced with a very difficult personal decision.
SAYING GOODBYE FOR A WHILE 
Claire and her daughters went home and packed their bags. They said goodbye to their husbands and partners, to Claire's elderly parents and Lauren kissed goodbye to her 4 year old daughter. Claire, Lauren and Megan moved into Loughshinny Residential Home for 6 weeks so that they could protect their residents and loved ones at home.
Like so many of our care staff, she worked day and night. She gave huge strength, mentoring and support to younger staff in need of guidance and encouragement.
DIFFICULT DAYS AND NIGHTS 
Claire was a beacon of strength even on the darkest of days. She never wavered, ensuring all our residents, particularly those nearing the end of their life; were so well cared for, loved and that they never felt alone. Resident families also relied on her. On one particular day Claire cared for 3 residents who passed due to Covid. Claire was always there with our family liaison to help families get into PPE to spend precious moments with their loved ones.
Caring didn't stop when Claire was off duty. Her presence in the building gave huge support to the wider care team. She made sure that staff who were feeling unwell or those with Covid and isolating, were equally cared for. During such a difficult time, Claire and her daughters treated both colleagues and residents like they were part of their own family.
Explore more stories here