Friday: Music Speaks presents Niamh Kavanagh & Mobile Music Machine
Friday August 25, 2023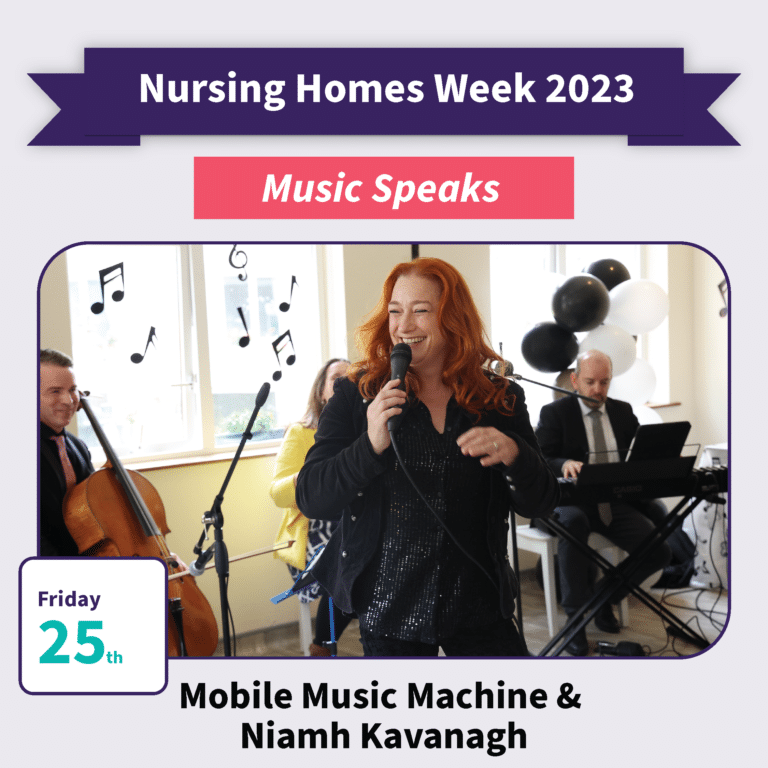 We're delighted to bring to you a very special performance from Niamh Kavanagh and Mobile Music Machine, recorded especially for our Music Speaks festival.
The 50 minute performance took place at Asgard Lodge, Arklow, Co Wicklow. It features Niamh's stunning vocals on songs such as Take Me Home, Country Roads, Summertime, Que Sera Sera, and of course In Your Eyes. Packed into the performance is classical and traditional music; it is truly very special.
Mobile Music Machine have been touring the country bringing live music into the lives of nursing home residents for three years, providing tremendous comfort and support to residents and staff during Covid19. We are very thankful to them for this.
Enjoy!