Meet Martin
Wednesday October 28, 2020
INTERVIEW WITH MARTIN, NURSING HOME RESIDENT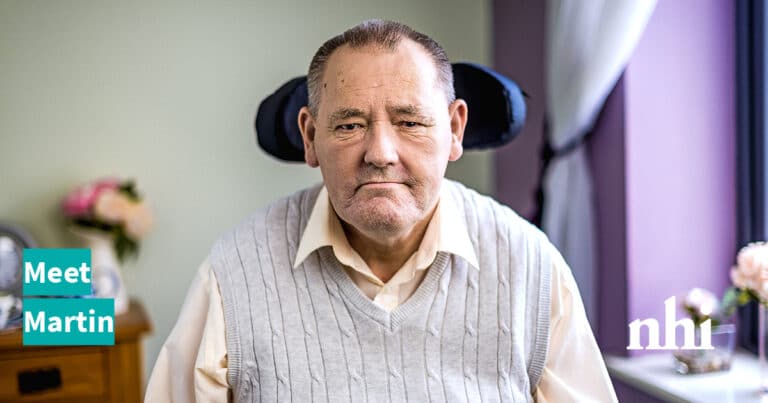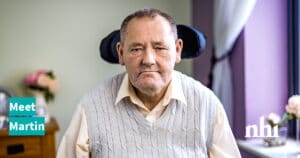 Q: HOW LONG HAVE YOU LIVED HERE MARTIN?
I here for a year. Lovely nursing home in Ballina.
Q: WHAT'S IT LIKE HERE?
Lovely. Caring. Me happy here. We have bingo on Monday and Wednesday. Me have good lot of friends here.
Q: WHAT'S THE BEST THING ABOUT IT?
I'm in Mayo! Mayo is my home.
Q: TELL ME ABOUT COVID?
Lockdown. Me not see my family. Worried about no one coming to see me. No family coming in. Too afraid to come in. No my family – get sad.
We not go out. Not go down the street. Not too good first couple of weeks – Covid19. I afraid – not now, I used to it now.
Q: TELL ME ABOUT THE BIRTHDAY PARADE?
We had good craic, we had good fun. Me happy to see that outside. We outside. All cars go around two times. Me happy.
Q: HOW DID IT MAKE YOU FEEL?
A love in my heart. Everybody sees the joy in the car going around two times.
Q: ARE YOU EVER LONELY HERE MARTIN?
No, me happy here. They look after me well.
Explore more stories here